GAP YEAR STUDIES
Learn Spanish during your gap year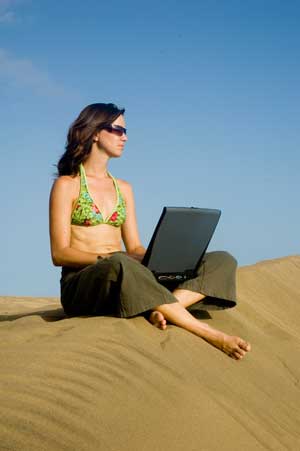 Take the opportunity of your gap year to learn a language for once and for all. Get over the problems of grammar by living and learning the Spanish Language in Cadiz.
Learn to speak with fluency and confidence and don't worry any more about your next exam.
Learning can be fun and at our school we give gap year students the opportunity to dicover the Spanish language and at the same time learn about the Spanish culture, meet new people from all over the world and enjoy yourself while on a language course.
We provide Spanish course at all levels with a wide range of activities and 15Kms of beautiful sandy beaches. And to top it off we have 3100 hours of sun per year.
We are situated in Cadiz, in El Puerto de Santa Maria, in medium sized city with 85.000 inhabitants. The city is located in the Provience of Cadiz in the south west of Andalucia.
The nearest airport is Jerez de la Frontera which has cheap flights from many European cities. The second nearest airport is Sevilla. The third is Malaga. We offer a transfer service from Jerez and Sevilla airports.
You may also travel by train to El Puerto de Santa Maria
We can offer you as a student different types of courses from the General Spanish Course to the Super Intensive. You choose the best course for you from a minimum of 1 week.
For spanish tuition prices, click here
Accommodation can be either with a Spanish host family or with other students in our student apartments. The choice is yours.
For any further doubts or questions, don't hesitat to contact us at info@atschool.net