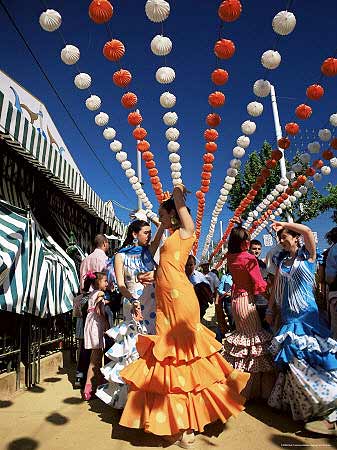 Spanish and Flamenco
Flamenco represents the heart and soul of Southern Spain. Its origin is confused though it is certain that born/originated in Andalusia between the VIII and XV centuries, when Spain was under Arab domination.
Much of what we know before this time comes from stories that have been passed down through families, in a similar way to the flamenco song itself.Our one week Spanish & Flamenco Course is an amazing experience that will allow you to learn Spanish while experiencing Spanish culture through its most fascinating cultural element; Flamenco music and dance.
The Course includes: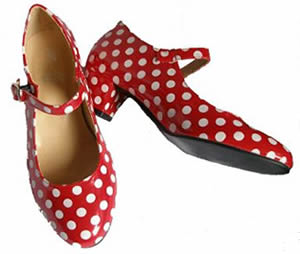 Transfer Service: from Jerez de la Frontera Airport to their accommodation. Round trip.


Classes from Monday to Friday.

Length: 09.30 to 12.45
The course consists of 3 hours Spanish language teaching each morning focussing upon the vocabulary and culture of the Flamenco.
The course material is included in the price.



Accommodation: a special course offers special accommodation. Our students can decide between Spanish host families and Hotel.


Activity Program: the course includes a daily activity that consists in.



FLAMENCO CLASSES: Monday to Friday from 14.00 – 15.30


TOURS & VISITS: first day of class the group will have a tour guide around our town of El Puerto de Santa Maria that will finish in a typical bar with a welcome drink.



Visit a Wine Cellar: Flamenco and Sherry wine composes a perfect symbiosis.
Bodegas Gutierrez Colosia .Tour and Tasting.The Bodega was built in 1838 and it has been preserved almost as such to this day. Since 1838, Bodegas Gutierrez Colosia is located in the mouth of the river Guadalete. The dry "Levante" and the humid "Poniente" winds regulate the surrounding moisture level thus maintaining optimum conditions for their wines to age.


Trip to Jerez: a nice evening trip to the cradle of Flamenco where the group will enjoy the cultural explanation of our guide combined with nice surprises during its duration.
Included : transport and any extra activity during the trip.


Trip to Cadiz: the capitol of the province and the oldest town in the West of Europe and one of the most beautiful towns in Spain. The group will enjoy the cultural trip and a Flamenco Show in a popular "Taberna Flamenca" in Cadiz.
Included: Transport, Flamenco Show and dinner
Spanish & Flamenco
+ Hotel

Low Season

01/01/10-25/03/10 &
13/10/10-31/12/10

861.00€

Breakfast included

Mid Season

26/03/10-08/07/10 &
19/09/10-12/10/10

995.00€

High Season

09/07/10-18/09/10

1254.00€
Spanish & Flamenco
+ Family Accomm.

Low Season

01/01/10-26/06/10 &
29/08/10-31/12/10

578.00€

Half Board

High Season

27/06/10-28/08/10

615.00€
Minimum Group Size: 6 people
Monday

Tuesday

Wednesday

Thursday

Friday

Saturday

Classes 09.30-12.45

Free Time

BREAK

Flamenco Classes 14.00-15.30

End of Course Ball

Tour of
the city

Sherry Wine
Cellar Tasting

Free
Time

Trip
to Jerez

Tapas
Night

Trip to Cadiz
& Flamenco Show